Tower Plumbing & Heating (1999) Ltd. has played an active part in the Vegreville business community for many years. We owe our longevity to our excellent customer service and our dedication to only working with the best—the best equipment, the best employees, the best materials, and the best customers.
History
Tower Plumbing originated as Joe's Plumbing in the 1940s and was operated by Joe Fedechko. In the 1950s, the company was purchased by Lloyd Bauer and two other partners, where they changed the name to Tower Plumbing & Heating Ltd. 
It operated for several years with the three partners until the 1980s. At that time, Lloyd bought out his partners and operated the business as sole owner. In February 1, 1999, he sold the business to Rob Dewes, and Rob reincorporated the company as Tower Plumbing & Heating (1999) Ltd.
Rob Dewes
Owner and Operator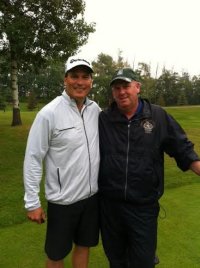 Rob was born in Edmonton, Alberta, and was raised on an acreage west of Edmonton near Devon. After high school, Rob attended Lakeland College in Vermilion, where he met his wife, Roxanne. They eventually settled on a farm near Chipman, Alberta.
Rob finished his plumber/gasfitter trade certification in 1996 and worked at various construction sites in Alberta. Not enjoying moving from job to job, Rob took a position with the Town of Vegreville as a plumber. He worked with Building Maintenance as well as worked as foreman of the Water and Sewer Division. During his time in Vegreville, Rob met Lloyd Bauer and had the opportunity to purchase Tower Plumbing, which he did.
Rob is committed to providing quality service, with a personal touch, to all of our Tower Plumbing customers—current and future. We employ some of the highest-quality trades people and support staff available to bring you the best of the best. At Tower Plumbing, we also provide employment opportunities—full time, part time, and student summer employment—for the people of Vegreville and its surrounding areas.
Feel free to stop in and say hi. Rob is always happy to answer any of your questions.
Community Involvment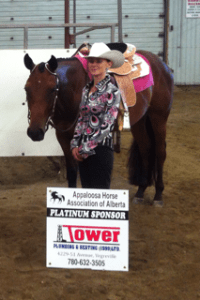 Tower Plumbing is a strong community supporter, raising close to $30,000.00 for Victim Services. Additionally, we make many donations throughout the year to various community programs including the Vegreville Agricultural Society, minor sports, horse clubs, 4-H, as well as others.
Need HVAC Service?
Contact the experts at Tower Plumbing & Heating (1999) Ltd.
Call us at 780-632-3505!
---
Tower Plumbing & Heating (1999) Ltd. proudly provides HVAC service to Andrew, Holden, Innisfree, Lamont, Mundare, Ryley, Two Hills, Vegreville, Viking, Willingdon, and the surrounding communities. Visit our service area page for more coverage details, call us at 780-632-3505, or request service online today.